Hadley Digital
The all new Billingham Digital Hadley bag brings together high tech
waterproof materials, innovative design with the traditional look and
feel of canvas. Designed specifically with extra width to
accommodate larger Digital SLR bodies and lens.
As with all Billingham Products – Hand Crafted in the United Kingdom
Based on the design of its bigger brothers,
the Hadley Digital is designed to carry a DSLR with a standard lens.
It has a non-removeable insert and features an adjustable single Quick Release strap
into a brass buckle, bellowed front pocket with press-stud fastening,
and double darted main flap. The fully adjustable shoulder sling is sewn
under a leather side patch, which provides the facility to attach AVEA pouches.

Best Recommended:
Nikon DSLR w/18-200mm Lens
w/o Battery Pack
If there is a camera combination that you'd like to if it'd fit this Hadley
Just e-mail us the Camera Body and Lens Combination
Hadley Digital
External Dimensions
W 8 5/8" x D 5 1/4" X H 8 7/8"

Available in
Black /Tan Trim) $199.00
Black /Black Trim) $199.00
Khaki /Tan Trim $199.00 Each.
Sage

Price: $199.00
Cameras w/Lens Mounted
Tried with the Digital Hadley

Nikon D70 w/18-70 Lens
Nikon D200 w/18-200 Lens
Nikon D40 w/18-55 Lens

The AVEA 3 Pouch
will attach to the side of the Hadley Digital bag
The Hadley Digital is available
in Sage Fibrenyte,
which replaces our Olive Canvas.
Koh's Camera
2662 Jerusalem Avenue, North Bellmore, NY 11710
516/826-9566/67 Fax: 516/826-6257
Store Hours
10:00 am to 5:00 pm
Saturday 10:00 am to 3:00 pm
Closed Monday, Thursday and Sunday
If you have any questions, please click here to e-mail us.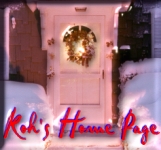 Koh Webmania Productions.
Copyright © 1999 [Koh's Camera Sales and Service Inc.]. All rights reserved.
Revised: April 01, 2014 .