Hadley F-Stop Range
The new f-Stop range embodies that unique Billingham combination of tradition and innovation.
Designed for those times when you want to travel light, but still providing the
high level of protection, style and craftsmanship you expect from us.
Although they're relatively compact they can be easily adapted inside and out,
to suit your specific needs. These surprisingly spacious bags are ideally suited
for modern digital or film equipment, from compacts to SLRs even with lenses attached.
As with all Billingham Products – Hand Crafted in the United Kingdom

Compact & Flexible

The first thing you'll notice about both fStop models is their distinctive 'squared-off' look
which is created by the insertion of a pleat on either side of the main flap.
Look inside and you'll find a secondary, padded lid that's tailored to keep the elements out.

We've purposely kept things simple and flexible inside and out which also
offers you the opportunity to custom fit your fStop to fit your changing needs
from assignment to assignment. So, in addition to customizing the interior layout,
we've given you the option of extending the capacity of the bag by using
the external AVEA Pockets, which attach securely to the sides of the bag via
the solid leather straps, which also serve as the mounting points for the shoulder sling.

Should you need to carry a tripod, you can attach one by threading straps through
the two sets of 'D' holes located under the main stud fasteners.
Even with the AVEA Pockets attached,
the fStop will still fit into an overhead locker on board an aircraft.

Features
The same flared-end leather closure tabs as fitted to their bigger cousins,
the 07 Series bags provide better grip when working in difficult conditions.
The straps' 'keyhole' slots make for fast, easy opening whilst providing secure and positive closure.
The Front Dump Pocket is a full-width place to store just about anything from essential
small stuff like memory cards, tickets, passes or leads to larger things like manuals or maps.
Simply flip down the main flap and its contents are protected from the elements.
You'll find a second, full-width Dump Pocket inside the bag, at the rear of the main compartment.
The full-width, rear zippered pocket continues to be as popular and useful as ever,
so we've included one in the F-Stop. The rear of the main flap covers the heavy duty zip,
so the pocket's contents are shielded, even if you forget to close the zip.
Wide Velcro bands running the length of the bag allow you to adjust the position
of padded internal dividers to suit your exact requirements for example,
to support a camera with lens attached with the help of a new product:
the DF Insert or Bridge. Alternatively, you can remove the dividers completely
to leave a totally unobstructed space.
The Range & Accessories

The F-Stop comes in two sizes: the f2.8 and in keeping with lens f/Stop convention
- the wider f1.4. Both are available in Black FibreNyte with black leather edging
and nickel fittings or our most recent combination:
Khaki FibreNyte with chocolate leather edging and solid brass.

Naturally, the F-Stops provide the same high levels of protection
as our other products courtesy of a 25mm thick reinforced foam base and wrap-around side padding.

F1.4 Price:$250.00
F1.4 Bag Dimensions (mm)
In Stock
External
Height 250 Width 350 Depth 170
Internal
Height 180 Width 320 Depth 110
Images of the F1.4 are Below
F2.8 Price: $235.00
F2.8 Bag Dimensions (mm)
External
Height 250 Width 300 Depth 170
Internal
Height 180 Width 260 Depth 110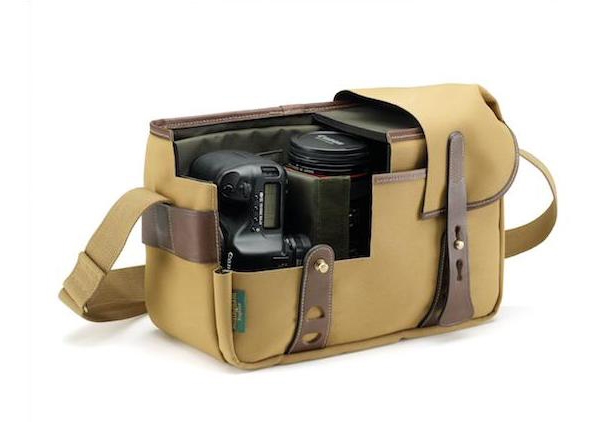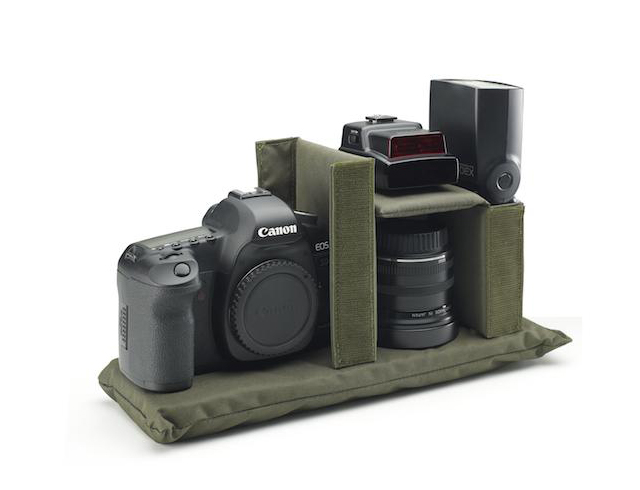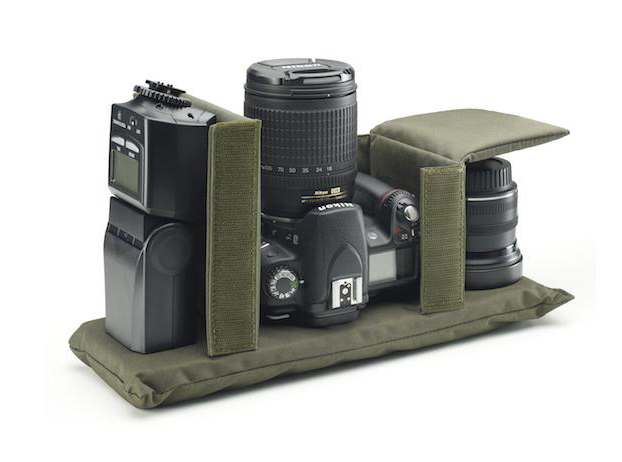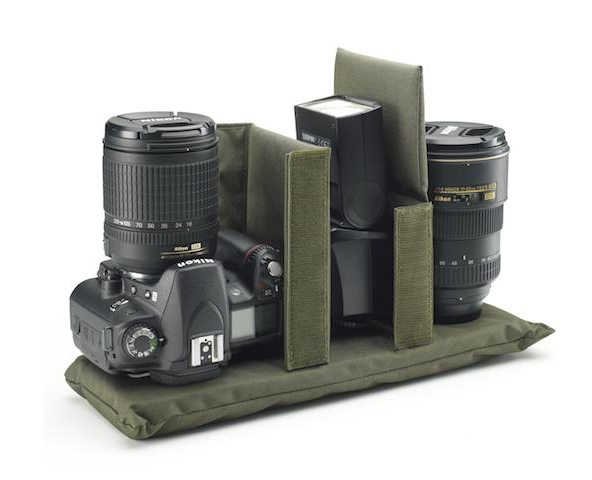 Koh's Camera
2662 Jerusalem Avenue, North Bellmore, NY 11710
516/826-9566/67 Fax: 516/826-6257
Store Hours
10:00 am to 5:00 pm
Saturday 10:00 am to 3:00 pm
Closed Monday, Thursday and Sunday
If you have any questions, please click here to e-mail us.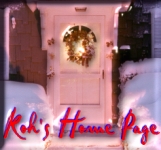 Koh Webmania Productions.
Copyright © 1999 [Koh's Camera Sales and Service Inc.]. All rights reserved.
Revised: April 01, 2014 .